Well it has been a while since I've posted on this forum, but I was talking to Guy the other day on Facebook and he said the Forums still existed, so I came back and browsed old posts for the past few days. Boy we had some great conversations back in this sites hay day. But it's just a shadow of it's former self now. Oh well, as long as it's around I'll be an active member, even if it is in long silent spurts...
So for those of you that don't keep up with the Star Trek publishing universe, there have been some new developments in the past year. David Mack, David Ward, and Kevin Dilmore have decided to continue the story of the Taurus Reach, even though Starbase 47 "Vanguard" has been destroyed. What makes this series so great is that it expands on the TOS Universe. It follows the stories Starfleet personel that aren't aboard our favorite Constitution Class. In fact, the new series "Star Trek: Seekers" continues the stories of the Constitution Class U.S.S. Endevour, and the Archer Class U.S.S. Sagitarius, as they explore strange new worlds and seek out new civilizations, in the unforgiving Taurus Reach.
I've actually have my hands full with two other Star Trek novels I promised myself to read first, but the first two books in the series are out now, and the second two are due out later this year. I think one of the things that I like the most is the covers. They're a tribute to the Trek novels of the 70's, in look and asthetic. As of late, most Star Trek covers are done by the famous Doug Drexler (for example, all the Vanguard novels), but "Seekers" is something different. Apparently Simon & Shulster were blind sided by a young unknown artist named Rob Caswell who sent them concept covers for the series when he heard about it, and the publisher was floored. Since then his art has been presented on the first two covers, and the second two (which were shown on StarTrek.com), are slated to be his as well...
So before I close, I've decided to post the first four official covers, and then some of the concept covers he presented to Simon & Shulster, enjoy...
The Four Offical Covers: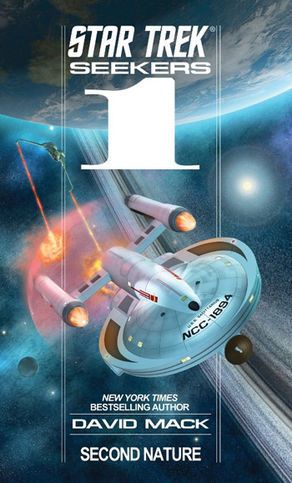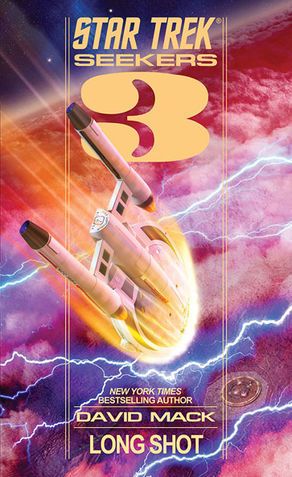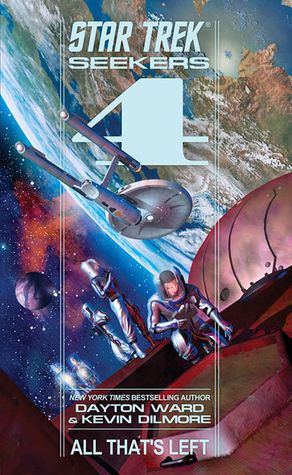 The Concept Covers That Got Rob Caswell The Job: